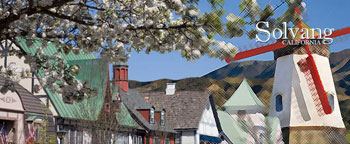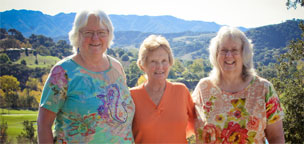 We're focused on great service so that we can bring you the best selection of Coca Cola collectibles from our 20 years of experience. Our collectibles range from Coke bottles around the world to Coke signs of all kinds and everything in between. With every piece we sell, we're making sure you continue to get high quality collectibles that you'll love.
We have collected Coca Cola memorabilia for over 40 years with Coke bottles from around the world and Coke signs of every description. As collectors, we are very particular about the quality of each piece sold. We are members of the Collectors Information Bureau, Cavanagh's Coca-Cola Collectors Society, The Coca-Cola Collector's Club. The Coca-Cola Company asked us to write 2 books about Coca Cola collectible bean bags and polar bears.
Located in the picturesque Danish village of Solvang, California, we are midway between San Francisco and Los Angeles, just above Santa Barbara. The surrounding Santa Ynez Valley has horses ranches, wineries, and celebrity homes. Our 3,000 square foot facility is stocked with 2,500 Coca Cola products. From vintage to new, we feature only licensed Coca Cola products for sale including the most collectible lines from Dept 56, Christopher Radko, Cavanagh Group, Town Square, Neonetics, Kurt Adler, Sunbelt Marketing, Meyda Tiffany and Trademark.
So whether you call your beverage Coca Cola, coke cola, cocacola, coke a cola, coka cola, or just plain soda pop or soft drinks - this is the Coca-Cola Store for you with fast worldwide shipping!
Join the discussion here on our Facebook page at www.facebook.com/2CollectCola/ or check us out on Pinterest at www.pinterest.com/2collectcola/ or Instagram: www.instagram.com/2collectcola/
Always Collectors Corner
430 Alisal Rd #1464 · Solvang, CA 93464
805-350-8761 Phone lines answered 9 am to 2 pm Pacific Time Monday - Friday
Offices closed Weekends and these Holidays
We thank our loyal customers for again voting us Best of Solvang 2017 Collectibles Store

*Coca Cola, COKE, Diet Coke, Cherry Coke, Vanilla Coke, Coke Zero, Coke Blak, Fanta, Sprite, Dasani, the contour bottle and dynamic ribbon device are registered trademarks of The Coca Cola Company. Coca Cola soda pop, Coca Cola soft drinks, Coke Cola, coke cola, Coka Cola, Coke A Cola, coke a cola, CocaCola are protected.